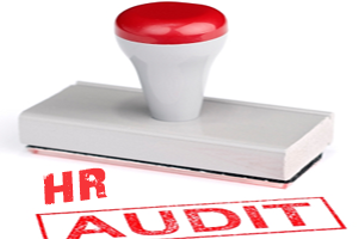 Functional audits, including those for HR, aren't just about compliance. They can transform the way your HR department aligns with your organization's business objectives. As HR plays a key role in standardizing processes, identifying risk areas, and strategically tying HR goals to business goals, Willory can help guide your company in its transformation.
Conducting an appropriate HR audit takes time and discipline, but the purpose of this audit is different than the ones conducted by our financial counterparts. A comprehensive HR audit focuses on how you can improve your support of your company's business objectives and employees, as well as ensuring you are up-to-date with the latest laws and regulations governing the workplace, all while incorporating best practices.
Waiting to address HR functions until you receive a complaint from Department of Labor (DOL), Office of Federal Contract Compliance Programs (OFCCP), or other government agencies that come calling is risky and borderline irresponsible. In 2017, the OFCCP found Palantir Technologies, Inc., a federal contractor, was issued a settlement for discriminatory hiring practices against Asian applicants who applied for engineering positions.[1] This resulted in payment of back wages and other monetary relief as well as extended job offers to eight eligible class members. Conducting a periodic audit, which Willory recommends on an annual cycle, is the best way to minimize risk with potential employment claims, adverse DOL findings or an OFCCP case for those who are federal contractors.
Audits typically fall into one of six categories: full employee life cycle (starting with application through to retirement), function-specific, strategic, operational, compliance, and systems. HR audits can either be very comprehensive or about function-specific areas such as a Recruiting Analysis.
Here are the top 5 reasons to conduct an HR audit:[2]
To insure the effective operation
To review compliance regulations and requirements
To instill a sense of confidence in management that the business is functioning well
To show you are prepared to meet potential challenges
To maintain/enhance the organization's reputation in the community
The most significant benefit from conducting an audit is to find out future HR needs through review of the current state and utilizing best practices and benchmarking to transform the way your department operates. This presents you with an opportunity for introspection when done voluntarily. Following these steps creates a roadmap toward transformation.
Conducting an HR audit requires time, expertise and objectivity to do it effectively. You will need to determine the scope, develop a plan, gather and analyze data, produce a report, create and execute on an action plan and of course, evaluating progress along the way. Having an independent third party (aka HR audit consultant) to conduct an audit can provide you with the expertise, time and objectivity to do this in the most effective manner.
It might seem self-fulfilling to strongly recommend using a third-party HR audit consultant as a necessary part of your project team, it's honestly the best way to achieve the objectivity needed to conduct an insightful and transformative audit. Plus, chances are that your plate is already quite full. I understand this and as a consultant I am able to focus on the audit at hand.
---
[1] US Department of Labor Settles Charges of Hiring Discrimination with Silicon Valley Company: US DOL News Release 4/25/2017
[2] Top 5 Reasons to Conduct an Audit; Nancy Dube 7/21/2011