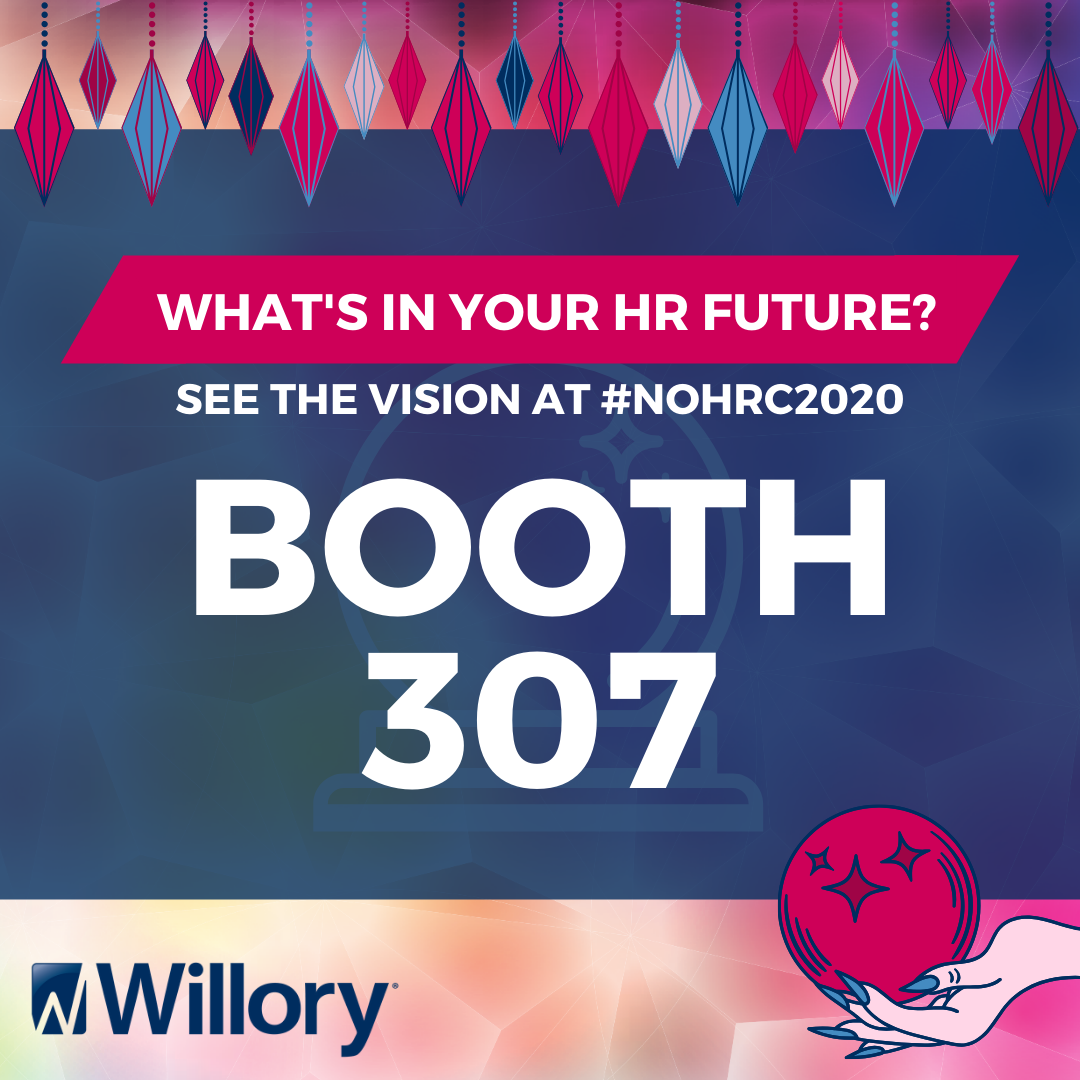 March is here! And that can only mean one thing for HR professionals in Cleveland: it's time for the annual NOHRC Conference. Held at The Huntington Convention Center in downtown Cleveland (as it has been for the last several years), the vendor hall will be open for TWO DAYS for this year's event. You'll have the chance to stop by the Willory booth (307). We'll see you all day on Thursday, March 12, and in the morning on Friday, March 13.
The theme for this year's event is "20/20 A Perfect Vision for HR.' This is the first year of a new decade and that certainly means a lot to the NOHRC community as well as Willory. In October, Willory will be celebrating its 10th anniversary. As our firm begins this decade, we have some very exciting things to announce that you will get a sneak peek at NOHRC:
How's My HR? This a brand new offering that we are rolling out this spring, and many of our clients are eager to use this product. How's My HR? is a first-ever comprehensive assessment that you can take on your own to examine every area in your HR department and discover what your exact pain points are.
Our new branding! NOHRC is the first time we will be unveiling some exciting changes to Willory: our updated services and brand visuals. We've been working on these for the last six months, so please make sure to stop by and check out our shocking new identity.
Willory is booth number #307. Make sure to stop by to win some awesome prizes, network with our team, as well as get some more information on How's My HR?. As always, we are here to better understand your HCM technology, HR, and payroll. Whether you are an HR professional looking for a new job, a hiring manager looking to make the right hire, or a director in your organization trying to find the right HRIS system, Willory is here to help. If you would like to schedule a time in person to meet with a Willory representative at NOHRC, you can do so right here.
In the meantime, we wanted to share a recap from one of our all-time favorite Willory presentations, HR Like a Boss at NOHRC 2019. Who are you most excited to see present this year? Let us know in the comments below