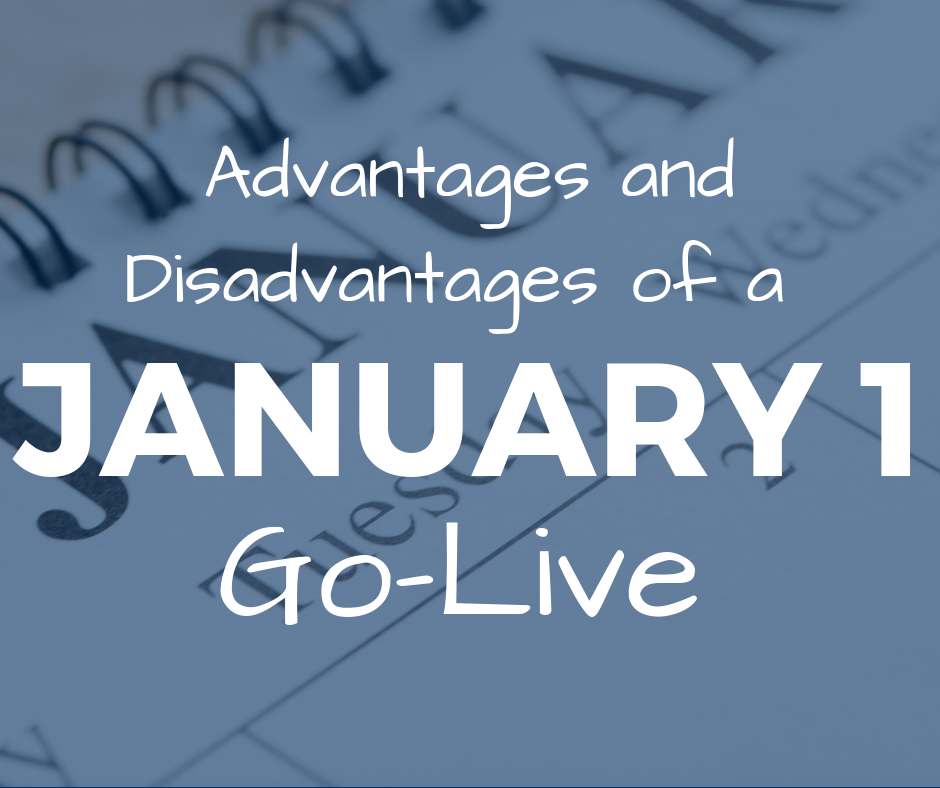 Is Launching a New HCM System in the New Year the Best Decision?
Congratulations, you've made the important decision to implement a new HCM system! Whether you picked it because you liked the HR technology presented at a conference, went through a rigorous vendor selection process, or somewhere in between, to get to a decision has likely been a considerable weight on you and your team. As experts in all things HR technology, but especially HCM systems, we truly understand the gravity of the decision.

But the hard work does not end once you select the system. Some say the hard work starts once you start implementing your new HCM system. Why? Once you start implementation, you're working hard to complete data migrations, learning the new system, re-evaluating your processes, making important decisions, and more.

So, what's one of the most important decisions when working on your HCM systems implementation? That would be your go-live date. It's the day when (in theory) the old system is officially done and the new one is activated and ready to go. It's that day that you've been leading up to when you first started investigating changing.