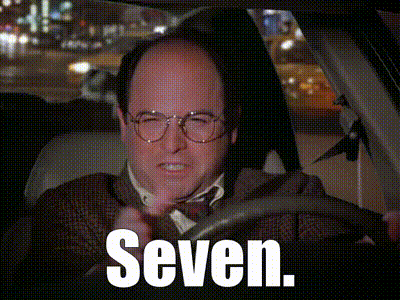 October 25th marks Willory's seventh anniversary as John Benatovicz launched the firm in 2010 on this date. As we celebrate what's become the leading HR & payroll staffing and consulting firm in the midwest, we sat down with John to get his thoughts on seven moments in Willory history.
Q: When did you first think of starting the company and the name "Willory?"
A: I thought of the name "Willory" when I was lying in my one-month-old daughter's room trying to get her to fall asleep. Nine months later I started the firm that combine my two kids' names - Will and Mallory.
Q: When did you realize the company was going to "make it" and go on to do big things?
A: I had confidence that a) there was a need for Willory's unique services and b) that I would be able to match professionals with firms looking to hire. But once I got Bob Haas and Jamie Rugh on board and they were making placements, gaining traction, and starting to excel I could see a growth path that was really exciting - and thankfully we've exceeded my then lofty expectations.
Q: Is there a moment or experience in the past seven years that was especially challenging or that was a learning moment for you, personally?
A: Three years in we decided to acquire the staffing department of The HR Department which brought with it additional clients as well as an integral member of our team, Lesa Mamula. Rapid growth (in staff and revenues) can be challenging for a leader as you find yourself stretched thin and relying on your team more and more. The experience forced me to be more clear and concise with my vision along with ensuring we were more thorough and strategic with our planning and execution.
Q: Looking back, is there anything you would like a mulligan or redo?
A: I am not big on regrets. Everything happens for a reason and you grow through your trials and tribulations. I frankly wouldn't redo anything.
Q: What's an under-the-radar decision you've made that people on the outside might not realize has been instrumental to Wiillory's continued success?
A: The development and expansion of our consulting practice has broadened our ability provide a full-service approach to helping clients transform their HR & payroll functions through our Staffing service coupled with our Employee Life Cycle and HCM consulting practice. Clients have leveraged our firm's expertise to ensure they are leveraging best practices and are in full compliance with their people, process and technology.
Q: What's your favorite Willory memory?
A: There are so many... I probably have forgotten more than I remember. A few that come to mind include our 5th anniversary party which was a pretty big milestone in my mind, receiving Weatherhead 100 and NorthCoast 99 recognition, our holiday celebrations and team events including a 2016 Halloween contest where everyone went all-out, and meeting each and every team member we have today.
Q: Looking ahead to Willory's future, what are you looking forward to?
A: Continuing to see each of our team members grow personally and professionally while we look to grow the firm into new geographies and welcoming the myriad of new customers and HR and payroll professionals that we will be adding to our "family" over the next few years.