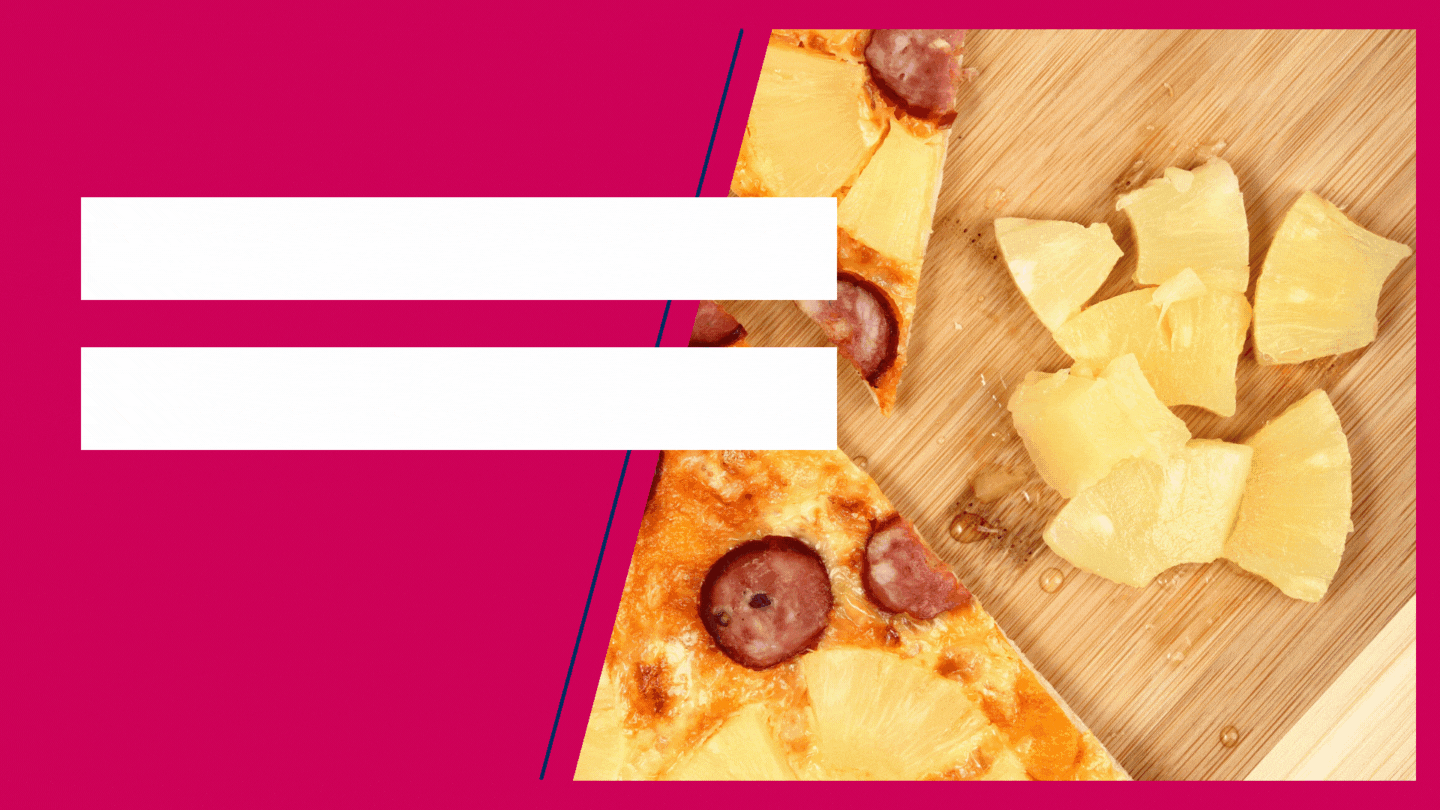 The other day we somehow got on the topic of whether pineapple belongs on pizza during a team call. Chances are you've had this debate as well. Our team was varied in our answers. In fact, we even had one recommendation against pineapple on pizza but advocating for carrots instead.
So, what does pineapple on pizza have to do with human resources?
Your decision on fruit on pizza is a personal choice. Just like the preference of best-in-class or unified HR technology systems changes, so do the trends of hiring generalist or specialty roles. The decision about whether to hire a compensation, benefits, or total rewards role is unique to your business.
There isn't a one-size-fits-all recommendation, but instead, something to discuss with your organizational leadership, HR department, and those advising your HR strategy. Somethings to consider why this trend has emerged and how to evaluate what's right for your organization.
Playing Catch Up
Fourteen months ago, all the plans for 2020 were wiped away in a matter of days. Instead of planning to address compensation issues, organizations often took a hard look at their viability in a changing world. This led to the consolidation of roles and putting aside strategic compensation and benefit plans.
Now, organizations need to evaluate their HR priorities. These priorities need to include traditional total rewards and an evaluation of what is important to employees going forward. What employees want now might be very different from what they wanted 18 months ago. Having a strategic total rewards specialist on your team can help set your organization up properly to address the oncoming employment issues.
Post-COVID-19 World
There's still a long way to go before COVID-19 is no longer an ever-present worry in our society. However, HR professionals should be using this time to evaluate what compensation and benefits should look like in a post-COVID-19 world. Total rewards means something a bit different to each organization. When evaluating your compensation, are you including base pay, bonus potential, other compensation, and benefits? In the last year, the importance of health insurance has skyrocketed. Employees will still be looking for competitive health and welfare benefits and may be looking for more as it relates to pandemic-related issues and concerns.
Other considerations should include:
How does long-term work-from-home/remote work factor?
Flexible scheduling
Retention for the prophesized employment avalanche
Longterm Implications of Remote Work
Companies that never would have entertained remote work two years ago were forced into focusing on the safety of their employees and encouraging working from home. Some organizations stayed remote for only a few weeks, but others have changed everything.
Pre-2020, many organizations lauded their office environment as a benefit – whether it was table tennis and free lunches or a nap room and happy hours; for many, a culture was built around the physical office.
But what happens now that an office environment is no longer a benefit?
Some employees will be happy enough working from home as a replacement, but others might think they're missing out on a promised benefit. Additionally, some people are taking the opportunity to move while still working a job they love. However, as we all know, some places have different living costs, which impacts your total rewards. There's a lot to consider when assessing whether you should change someone's total rewards because they move. Kris Dunn, HR Capitalist, has given a great review of the different perspectives on this matter.
One way many organizations are addressing either issue is to explore flexible scheduling.
Flexible Scheduling
Over the last year, we've heard a lot about flexible scheduling. While there are quite a few approaches to flexible scheduling, there are two reasons why employees and employers consider this approach: improve productivity and achieve better work-life harmony.
One of the great things about flexible scheduling is that it encourages employees to find the times in which they can be most productive. And while this is different for everyone, the main thing about creating and managing flexible schedules is open communication.
Retention for the prophesized employment avalanche
We've been hearing it for weeks; there's suspicion that between changes to unemployment and people feeling comfortable to change jobs, the world in which we work is going to change drastically in the next six months.
Did you know the majority of employees believe benefits packages are very important to their loyalty? A strong benefits package can change the satisfaction an employee feels and their continued employment. Additionally, your benefits packages can lower absenteeism and increase productivity.
In the wake of the greatest health disaster to hit in over a century, more employees are going to place importance on health insurance. Employees looking for new roles will be looking for competitive health and welfare benefits. People will also be more likely to ask about pandemic-related issues and concerns.
Word of caution, retention strategies should not include counteroffers. This is a strategy to put in place long before your employee puts in a two-week notice and says they are moving on. Companies are offering excessive counter offers to employees including large pay increases and allowing them to work from home when others have to return to the office. Sometimes it is working but what we've learned in the past about counteroffers rings true now. It just makes you look more desperate and furthers destroys any trust you have with employees going forward. It also sets a precedent to other employees looking to leave. Best to evaluate your total rewards packages to ensure you are paying competitive, and your meeting the needs of your employees.
WHAT CAN YOU DO?
Remote work, flexible schedules, and an emphasis on benefits will make recruiting for future needs easier. Remote work opens up geographic borders so you can find the right candidate. Flexible schedules mean working with people who may have commitments during a standard 9-5. And importantly, as people look for new jobs in 2021, they will weigh benefits as part of their total rewards packages.
Research
This can be the fun part of making a big decision about changes to your organization. It's an opportunity to look into what other people are doing by tapping into your network, reading research, and actively participating in the CSHRM Total Rewards SIG.
It's also an opportunity to talk to your employees about what they need and want. We know it can hard to decide when everyone has different opinions, but don't make any major decisions about remote work, flexible schedules, and benefits in a vacuum.
Review
With what you know about your organization and what you learn in the research phase, ask yourself: what does my organization need to manage total rewards best?
Now is the time to form an opinion on whether you should hire a compensation or benefits specialist or a total rewards generalist. Not only will you want to factor in the current state of your organization, but where you want to go in 5, 10, and maybe even 15 years. Knowing your organizational strategy is imperative to how you make this decision.
Reach Out
Sometimes the best thing you can do after you research and review is to reach out to a third-party organization. With Willory, we can help you review what kind of resources you need and then help you accomplish those goals. If you need to hire for your total rewards functions – whether that's temporary or permanent – our team is here to help you build job descriptions, interview candidates, and hire the right fit person. Additionally, we have compensation experts that can help if you're looking to outsource your compensation and benefits needs.