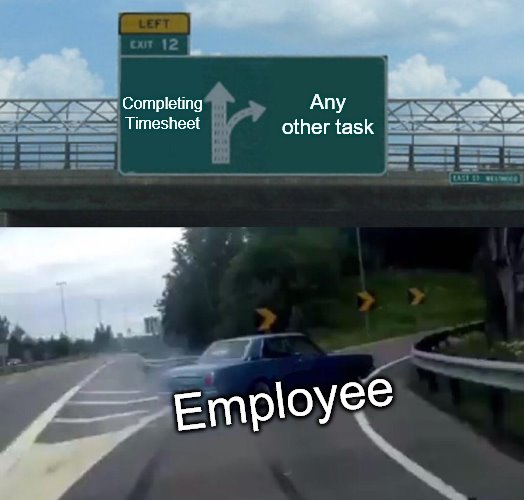 Timesheets are a necessary part of the American payroll system. But often employees sometimes will do anything but complete their timesheets.
Timesheets are a necessary part of the American payroll system. For non-exempt and contract employees to be paid, they often need to submit accurate timesheets. It's a fact of life that employees most often do not enjoy the process of completing timesheets. Employees can view this activity as time-consuming, intrusive, or pointless at times. However, just because an employee isn't timely with their timesheets doesn't mean your can withhold their pay.
Technology can often make this process easier by automating this process to ensure greater accuracy and provide leadership with actionable data.
Whether it's optimizing your technology to create more efficient workflows or updating your policies to ensure your timesheets are submitted in a timely manner, Willory has you covered with expert resources.
What does it meme?
According to KnowYourMeme.com, this image, popularly known as "Left Exit 12 Off Ramp" is considered an object labelling or exploitable (easy to edit image templates) meme. Originally part of a 19-second video uploaded to YouTube in 2013, this image began rising in popularity in 2017. It's meant to depict two opposite choices with the car typically following the option less overall beneficial to the person or society.