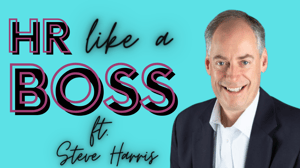 Steve Harris is the glue that holds teams together and the oil that reduces friction during conflicts.


Interested in contributing to the HR Like a Boss book? Take the survey at http://willory.com/hrlab

As Chief Revenue Officer, he is responsible for sales, business development, client engagement, and product management. As Chief Administrative Officer, he is responsible for functions related to the overall effective operation of the company, including planning, partner relations, human resources, communications, and shared services through our internal resource center. Steve's career includes a variety of experiences in technology, human resources, and founding a consulting firm that specialized in assisting middle market companies with growth. Steve's broad experience is valuable given JMI's commitment to growth while preserving its core values.

Podcast
video