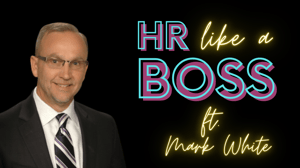 Mark is an HR enthusiast, passionate about and skilled in connecting, aligning and engaging employees with company mission, purpose, values and goals.



Interested in contributing to the HR Like a Boss book? Take the survey at http://willory.com/hrlab
Research shows that an astonishing 68.5% of employees are not engaged in their current roles. Worse yet, almost 20% within this group are actively "disengaged", meaning they are actively working to undermine the success of their own companies! This lack of employee engagement has serious consequences on short-term business results and long-term business viability.


He is an accomplished Human Resources Executive with a comprehensive background developing & deploying Human Capital strategies and programs to drive business results. The role of HR is changing, and HR leaders must be broad-gauge business executives with the ability to add value in any part of the organization. The COVID-19 pandemic has taught us that we need to build organizations that are resilient, responsive and agile. Throughout his career, he has demonstrated a unique ability to assess talent and to deploy that talent to the right role at the right time.