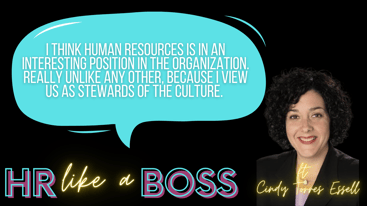 Cindy Torres Essell currently serves as the Chief Human Resources Officer for Heinen's, Inc., leading organization-wide strategic human resources and training and development for the entire enterprise, including the retail, central food production, warehouse distribution, and corporate office locations.

Cindy has more than 15 years of human resources leadership experience. Prior to joining Heinen's, she served in senior roles leading human resources, talent management, professional development, and diversity, equity, and inclusion efforts at a number of regional law firms, financial institutions and corporations.
Cindy earned her Bachelor of Arts in Psychology, with an Industrial/Organizational concentration from Baldwin-Wallace College and her Juris Doctor from the University of Akron School of Law. She is active in the community and has served on a number of boards, including The Centers for Families and Children, Esperanza, Crohn's & Colitis Foundation, LATINA, and The Rainey Institute.