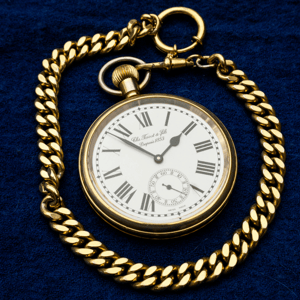 Young professionals are less likely to stay at their jobs for decades as did generations before them. According to ERC and Crain's Cleveland's 2017 Workplace Practices Survey, 50% of companies polled said their biggest challenges revolve around hiring and retaining talent while at the same time 27% say their greatest strength is their employees. 2
In the course of my job as a staffing manager, I've had the chance to speak with other professionals about what to consider when attracting new talent and staying competitive in the hiring market. Most importantly it comes down to how do we keep good people?
Metrics and Goals
Metrics and goals should be created with a solid understanding of what's important to the job and company, then ensure they're obtainable. Metrics must reflect the actions you want employees to achieve and should be in-line with their job responsibilities. Make sure the goals are stretch goals, but reachable.
Some goals are so astronomical they could never be achieved and employees start to fear for their jobs as they see friends and colleagues disciplined for not meeting their metrics. This can erode away what could be accomplished as well as hurt morale of the office as a whole.
Recognition and Impact
Simple recognition goes a long way. Reward a job well done and coach mistakes. As we spend most of our time away from our families and at work, so it's important to share with employees how their work makes an impact. However, employers sometimes have a bad habit of not recognizing a job well done. A simple "thank you" and recognition on staff calls or via email is an easy way to show appreciation. We have a few other recommendations on a previous blog about how to recognize employees at little cost.
Salary increases may not always be in the budget, so consider letting someone take an extra day off or getting them tickets to an event you know they'll enjoy. With appropriate recognition for a job well done, employees become more loyal.
Flexibility for Families
Flexible schedules are more common as implementing a flexible schedule allows you to attract the best candidates. This doesn't just help employees with young children; increasingly Gen X employees are responsible for the care of aging parents.
As technology continues to advance, it's easier for jobs to be accomplished remotely. This is a huge perk for anyone with a family because employees can utilize PTO for times when it's more necessary.
As a complement to remote work, encourage employees to set hours more conducive to them – so if they start early, then they can finish early or the reverse. This isn't possible in all jobs, but in many it should be made an option. It allows parents to more easily manage school transportation. The flexibility of having a better work/life balance improves the culture of the company.
Room to Grow
If employees feel like they've hit the glass ceiling, they'll become bored and search for a new challenge. When someone starts to outgrow their role, the key is to let them continue to try new ideas and get creative with their position. Allotting room for professional development and education can be huge in any organization. Encourage employees to attend luncheons and networking to enhance their knowledge, regardless of what level they are within the company. It will keep them at the top of their game and your company will be much more competitive in the long run!
Employees, when given the chance to achieve, grown, and are given some flexibility, can become incredibly successful – which in company-wide transformation. I hope you take the time to think about your company, what you are doing well, and what you can improve on. Feel free to comment below and let us know what you think!
1 "Collaborative and adaptive leaders can pave the way for teams to drive solutions" by Linda Bluso, Crain's Cleveland, September 2017
2 ERC and Crain's Workplace Practices Survey Results, August