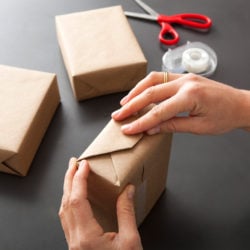 Completing a project is never as easy or quick as you initially think it will be. Whether it is a quick, short-term project you're ending or a long-term, extremely difficult HR & payroll consulting project, it's important everyone is on the same page as you wind down.
Review the initial project scope a few weeks before the end or as soon as you know your project is ending. Use the scope or statement of work to create your project close checklist. This document should include the items you worked on, the item status, and where information is stored. Make sure this document is easy for the project team to access and is clear.
Evaluate your assignment with the project team by going through the project scope, statement of work, and the checklist you created above. Be prepared to answer questions and explain anything that is unclear. Use this time to discuss future items and determine the responsible person.
Document lessons learned. These can and should relate to you personally and to the organization. Use these lessons to better yourself and to position yourself as an expert in new areas.
Celebrate your achievements. This helps a project gain closure – which is always a great thing. A celebration can be something as simple as treats at the end of the evaluation meeting or taking the team out for a nice dinner and/or drinks.
Say "Thank you" and leave on good terms. Make sure you get non-company related contact information for the people you want to stay in touch with and for people who can provide references. You never know when that info will come in handy.
Wrapping up an internal project? You can use these too, just don't say your goodbyes at the end.