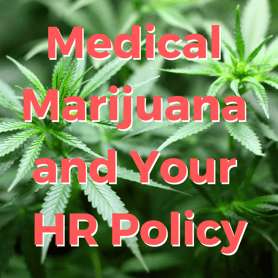 It's become more difficult in a competitive, job-seeker market to find qualified candidates. Introduce additional factors like drug tests and legal medical or recreational marijuana, and HR's task of hiring just became an even higher mountain to climb.
As of 2019 here in Ohio, medical marijuana is legal and exceeding $2 million in early sales and nearly 500 doctors licensed to prescribe it.
How do HR professionals both serve companies that require drug tests in a world increasingly legalizing marijuana? Many companies are indeed rethinking their positions on drug testing but many (safety-sensitive jobs and federal contractors to name a few) require drug-testing and specific guidelines that need to be followed should an employee fail a drug screen.
Unfortunately, many HR professionals are seeing both illegal and legal drug use negatively impacting the ability to fill open positions. HR professionals report applicants finding out a drug test is required during the application process and subsequently leaving mid-application.
Recently Quest Diagnostics' Drug Testing Index, found that five of 16 industries tested saw double-digit increases in the rate of positive test results between 2015 and 2017. Results included 5.3 percent of drug tests returning positive in the retail trade sector.
As a result, many companies are reevaluating drug testing and which positions are tested. Some are limiting tests to safety-sensitive positions while others are relaxing marijuana testing. Ultimately, each organization has to assess their own requirements and organizational culture.
Drug use, both legal and illegal, increasingly complicates an HR professional's life. If you'd like guidance and/or assistance with policy setting, let Willory know as our consulting team is well-versed in all areas of HR.