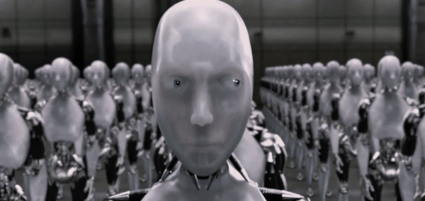 Do you view your job as scientific? Many human resources professionals often see their roles as administrative, tedious, maybe even strategic… but rarely scientific. Human Resources and payroll are often perceived as straightforward and maybe even rigid, but can we really be taken over by the rise of technology solutions? More and more, artificial intelligence is positioning to take over HR jobs. So, what can you as an HR or payroll professional do to stay in front of the next systems upgrade?
Before wave the white flag and head back to school to learn code or application development, try visiting that up-and-coming search engine called Google. The ubiquitous search engine can lead you to hundreds if not thousands of thought leaders' HR technology blogs to help provide insights that explain the HR and payroll implications (spoiler: there are many) that come from HCM systems. If your organization is moving towards a new HCM, imagine the value you can deliver and how much smoother the transition and adoption will go when you're knowledgeable.
HCM and technology solutions is bringing our increasingly remote workforce closer, regionally and globally. Suddenly processing payroll in Russia or administering leave in China doesn't seem so farfetched for a U.S.-based HR or payroll professional. As demands to function "lean" increase, so will the request to consolidate functions and stretch employees to adopt new methods. HR/payroll leaders should expect to become increasingly aware of international laws, integrating diverse workforces, managing succession planning across global boundaries, and streamlining payroll processes to optimize efficiency.
HR and payroll have an opportunity to help lead an organization's leveraging of technology with effective deployment of HCM systems. As the employee-centric department, who better to know how technology advances can affect or hurt the various departments within the company. When HR and payroll are technology adopters and champion their employees, they justly earn their spot at the leadership table.
Technology plays an integral part of the company's changes and efficiency. We need to understand how this technology works in every single department, and continually strategize how to increase productivity and profit. As today's ways of processing payroll or reviewing resumes become a thing of the past, transition your talents into building superior and strategic processes, increase productivity, and direct future operations. Technology will be used to consolidate processes, reduce operating costs and increase productivity. But that AI needs a guiding hand and who better to be that guide than the experts in the field than HR?