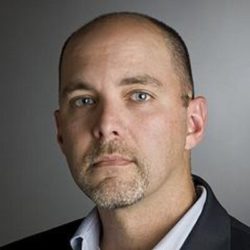 *This post originally appeared in CSHRM's monthly newsletter announcing the programming for the newly formed HR Tech SIG.*
In 2017, CSHRM will be launching an exciting initiative we call the HR Tech Special Interest Group, or HR Tech SIG. The team leading the initiative includes Michelle Salis, Kevin DeLury, Mike Medoro, and myself. We've tasked ourselves with a mission "to provide a forum to the local HR community on the latest HR technology including best practices, trends and systems."
That's a fancy way of saying we're dedicating ourselves to help the HR and CSHRM communities in Northeast Ohio better understand the technology and systems available to help HR professionals maximize their organizational impact. Our core principles are as follows:
Providing access to HR technology thought leaders
Educating on new trends, best practices, and lessons learned
Offering only content that is HR technology based and its impact on organizations and the HR department and professionals
Networking amongst members, speakers and sponsors
We're pleased to announce an event that addresses all of these principles as well as our 2017 theme, HR Technology 101. Steve Boese, widely considered the Godfather of HR technology, is coming to Cleveland to headline SIG's inaugural kickoff event. Boese is a Co-Chair of HRE's HR Technology® Conference and a technology editor for LRP Publications.
Make sure you mark your calendar for Wednesday, February 8th at 7:30 am at Corporate College. It will be an educational and networking event you won't want to miss.
As a primer to Boese visit to Cleveland, I invite you to read one of his recent blogs where he covers three criteria / categories of impact to find how new HR-technology solutions can help you; if it reduces or eliminates organizational barriers, helps elevate customer service, or if the HR solutions help to support and create a differentiated and personalized employee experience. Link: http://www.hreonline.com/HRE/view/story.jhtml?id=534361335
Stay tuned for more details on this and more exciting events coming from CSHRM's HR Tech SIG in 2017!