Remember the days of the "Holiday Bonus?" Yeah, most of us don't… but I've heard stories. It's like the leprechaun, unicorn, or big foot… no one really knows if it exists.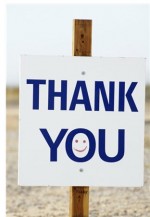 So let's assume that your company, like most, does not have the luxury of giving a holiday bonus. Yet your company, like every company, has great people that should be recognized. Cash may be king… but it is not the only way to show your appreciation. So as we wind down 2012, don't forget to let your employees know how grateful you are, no matter how you do it. Here are a few ideas we've found work for recognition "on a budget."
Personal notes. In a time of emails and phone calls, handwritten notes have a little extra punch. Use nice stationery and thank your employees for a job well done. It's a nice touch and gives a personable feel. Not that old school? Email recognition cc-ing others also works.
Dress Down Days. Have a few days where regular business attire isn't required. Let your employees wear jeans and t-shirts if they wish! It'll create a more relaxed work environment and everyone will be more comfortable. Payroll staffing companies in Ohio don't need suits all day. Just make sure they're dressed well for any clients.
Jazz up the Break Room. Add a way for employees to further relax. Maybe a ping pong table or a new video game system. Just make sure your employees won't abuse the privilege and will use it as a fun way to bond. Another option is creating a meditation zone or other designated relaxing areas. Having a place to wind down for a few minutes can increase productivity.
Have parties. Parties are a way to have time with colleagues that isn't strictly work related. Celebrate employees' birthdays, weddings, or births. It doesn't have to be extravagant. Perhaps a pizza party at lunch, or a breakfast with donuts and coffee in the morning. And during the holiday season, take your team out to lunch – they will appreciate it more than you realize.
Reward Effort. Don't just reward people who accomplish great things. Reward those who try as well. Encouraging the effort will make employees more interested in trying again until they become successful.
Create a Wall of Fame. Have an area where you can post employees' pictures and a short description of what they've done. It gives a sense of accomplishment to be publicly recognized for a job well done. And it acts as extra motivation.
Tickets to Local Events. This one can get a little pricey. But use tickets to local events as rewards for a collective job well done. This also promotes employee bonding in a non-work environment and can get your company more active in the community. Take your Human Resources Consulting firm in Ohio to an Indians game. Or if you're punishing them, two Indians games… I joke. Go Reds!
Let them swap. Allow your employees the chance to choose their own assignments or even swap with a colleague. Giving them a little control over their work lets them choose things they will enjoy doing, giving you a better quality product
Allow flexible timing. Let an employee's schedule have a little bit of flexibility. If they need to leave early for a doctor's appointment or something else, let them - as long as it's pre-approved. Another option is giving a few free days off to be used as they wish. Your employees will appreciate the free time. If a full day isn't in the cards, try a half day, or even a few hours.
Don't forget to say thank you. It might be the most obvious, but people often forget how to use these words. Make sure your employees know that you appreciate their hard work and effort. And the best part? Saying thank you is free.
Use these tips and others to keep your employees happy and enthusiastic without breaking your budget… and maybe next year we'll track down that unicorn.