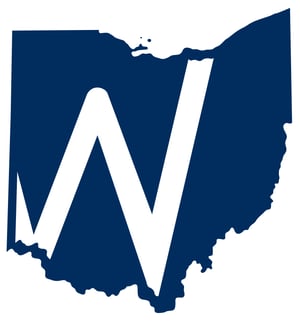 It hit me this past weekend as the Firestone golf tournament (officially called the WGC-Bridgestone Invitational) was ending – another "icon" was leaving Northeast Ohio. Next year's tournament will no longer be practically in my backyard, but in Memphis. The Firestone tournament was something my father took me to and something I've continued the tradition with my own kids. I just assumed it would come every year… but now it's gone. Sort of like a certain basketball player… many just assumed he was Northeast Ohio's. Now he is in Los Angeles.
Much like the newly minted Los Angelian, Akron is my hometown. It's where I choose to call home, raise my kids, and build my businesses. The thing I love most about Akron and Northeast Ohio is the people. We take care of each other, look out for one another, and treat each other like family.
I've been building Willory as well as a few other businesses (Centsible Water and Keylan Management) in the Akron area for more than a decade now. I'm here to stay and I am not going anywhere. To borrow a phrase, "I promise."
With that said, instead of looking for greener pastures, Willory is finding additional "pastures." While we've always served the entirety of the U.S., most of our employees have remained right here in Northeast Ohio. It's exciting to say that we've reached the point where we're able to take our talents to Columbus as we open additional staffing and consulting offices to better serve our central and southern Ohio clients. It's nice to have the option to grow while staying rooted versus having to uproot myself and my family. I love my hometown… I guess I am just a kid from Akron, who is staying in Akron.
Stay tuned for more announcements regarding the Columbus Willory offices. We're excited to share the details with you as they solidify! In the meantime, Go Browns!