Are you ready to elevate your yourself as an HR or payroll professional? Sometimes taking the next steps in your career isn't by finding a new job. It could be staying at your current company and taking things to the next level. Over the last few months, I've been exploring the idea of how HR and payroll professionals can perform their responsibilities "like a boss." The result has been a well-received series of presentations encouraging professionals to build a boss-like plan and how to discuss your plan with your boss.

The three primary areas of focus you need for HR Like A Boss
Regularly Invest Time to Think Like a Boss
Manage Yourself
Collaborate with Your Team
Want to learn more? Here's the recap from my presentation at NOHRC:
BUILDING YOUR PLAN
It's crucial when trying to HR like a boss to develop a unique and personal strategy. Set aside a consistent time to think like a boss (strategically and goal-oriented). You can't build your plan until you begin to incorporate this time into your work routine. Ask yourself, "what are the pain points in each aspect of your job?"Take the time to delve into each pain point and potential solutions.
Be honest, observant, and take a couple of weeks or even a month to hone in on what is stopping you. Make a detailed note of your obstacles. Once you have your completed roadmap, it is time to meet with your CEO or direct leader. We use the term CEO loosely as a synonym for "boss." We highly recommend meeting with the leader in your organization whom you think is most worthwhile. It might be your manager, CEO, CFO, or supervisor, or even someone with a different title. Everyone's situation is unique.
MEETING WITH YOUR CEO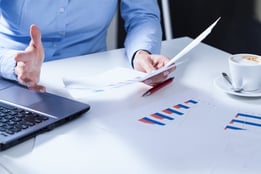 You might be saying to yourself, "I know exactly what is wrong and how I need to fix it, I don't have to meet with my CEO." Before you proceed, take a minute to consider what an outside opinion might bring, especially from a leader in your organization. We only know our perspective and it's critical to share your plan with organizational leaders.
This meeting should be timely and be in an informal/casual environment where
it is just you and your CEO since you will most likely be discussing things that aren't on his or her radar. Going out to a lunch or dinner could be a great option. At this meeting you will share ideas you have from what you need from a support standpoint to do your job better and more effectively.
Make it a priority to show your leader that you want to build your department like a business. A CEO would love to hear concepts you have, especially if they can drive tangible business. Quantitative results translate to profitability for the company and you.
Start with an informal conversation and you can follow up accordingly. If your CEO is onboard with your initiatives, a significant next step could be to schedule periodic follow-up meetings.
MOVING FORWARD
What if your meeting doesn't go as planned? Don't get discouraged. Whatever the case is, don't give up on your plan and ambitions.
If you notice your people, processes, and technology are out of alignment with your strategic goals, please contact us. We're prepared to help you improve your company or career.